Our members are directly involved in the home building industry.? Some develop neighborhoods and some build, remodel, or repair homes. Others provide products or services to home builders and homeowners. When choosing a West Tennessee HBA member company, you know you are choosing someone who cares about the community, their industry, and their trade.
The West TN HBA is the best resource for the latest news about the housing industry, including who's making headlines from our local association. For consumers, it's a great source of expert information about the building, remodeling, and decorating of a home.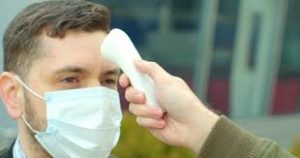 As businesses in 89 of Tennessee's 95 counties prepare to implement guidelines for safe reopen and operation, Governor Lee's Unified-Command has partnered with Economic Recovery Group to secure special pricing on Touchless Thermometers for the state's close contact businesses. Tennessee-based business owners will have the ability to order this critical piece of equipment through Friday at 4 p.m. CT (or until supplies last).
Read More