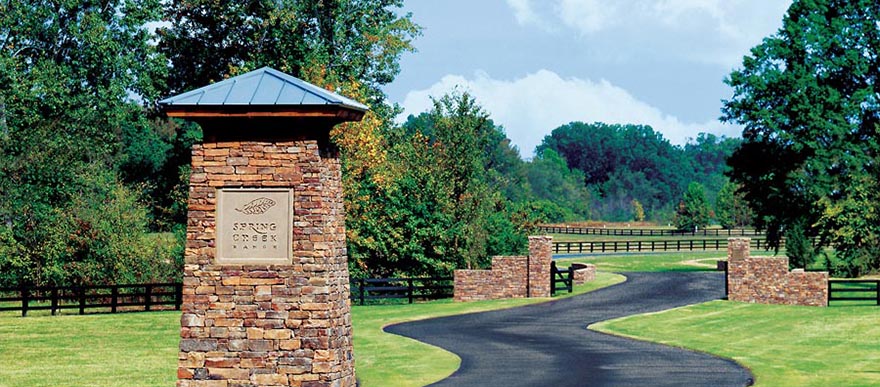 Grand Living in the Grand Manor
The 2020 Vesta Home Show will feature four magnificent homes that re-define excellence in new home design and construction. Each features innovative interior designs and cutting edge technologies for today's and tomorrow's needs and changing lifestyles.
At the 2020 Vesta Home Show, you'll also find interactive exhibits along Innovation Way, as well as informative seminars and workshops scheduled throughout the week in the Homestyle Hospitality Tent. New to Vesta this year is the Outdoor Living Idea Center where?you'll find the inspiration and information you need to help turn your backyard into the living space of your dreams.
The 2020 Vesta Home Show will take place in the Grand Manor of Spring Creek Ranch,? Boyle's master-planned 820-acre development off Raleigh-LaGrange Road in the Collierville rural preserve area. Surrounding the 330-acre Jack Nicklaus Signature Golf Course, the private and gated Grand Manor is situated along a pristine lake and offers captivating views of rolling terrain and mature trees.
HOURS OF OPERATION
Sunday:? 1:00 PM - 6:00 PM
Monday:? Closed for deep cleaning
Tuesday:? 11:00 AM - 6:00 PM
Wednesday:? 11:00 AM? - 6:00 PM
Thursday:? 11:00 AM - 3:00 PM and 5:00 PM - 8:00 PM
FRIDAY:? 11:00 AM - 4:00 PM and 6:00 PM - 9:00 PM
SATURDAY:? 11:00 AM - 6:00 PM
TICKETS
There are a variety of ways to experience the 2020 Vesta Home Show. Take a look at the schedule of seminars, workshops, and special events, then choose a date for your visit.
Ticket prices vary based on date, and attendance per day will be limited to allow for safe social distancing. Each ticket will contain a unique QR Code valid only for the date purchased.
For touchless ticketing, we encourage online purchasing.? No cash will be accepted at the gate.
Thank you for helping to keep each other healthy and safe while experiencing the 2020 Vesta Home Show. We hope you enjoy your visit!